Tai Chi Chuan was born in China as martial art, and it is a precious part of  chinese  cultural heritage. Nowadays TCC is used worldwide for its multidisciplinary characteristics: health and wellness, philosophy, meditation, martial art, communication strategy and corporate wellness, social and educational function.
The aim  of this research is to check  which are health benefits  resulting from tai chi exercise on practicers from physical and mental point of view, and if it is possible to find  proper informations  to use Tai Chi  Chuan in specific areas suggested by the results of this research.
The esamine group  has been assessed by a questionnaire, which includes personal data, practice attendance and practice experience; the central part of this questionnaire has been focused on  three open questions concerning TCC practice effects on body, mind and social aspects. It has been choosen to use open questions to avoid affecting practicer's decisions trough  suggestions given by multiple answers to be marked.
Moreover it has been investigating  which  part of TCC study gives more interest, what is the reason why it has been chosen to practice TCC, and what are the expectations for future arising  from TCC practice.
Just because data are collected from free tests, it has been necessary  to find a specific theoretical model to decode final results, that has the qualities to be used both for body and mind: FIVE MOVEMENTS (ELEMENTS) THEORY agrees with these qualities.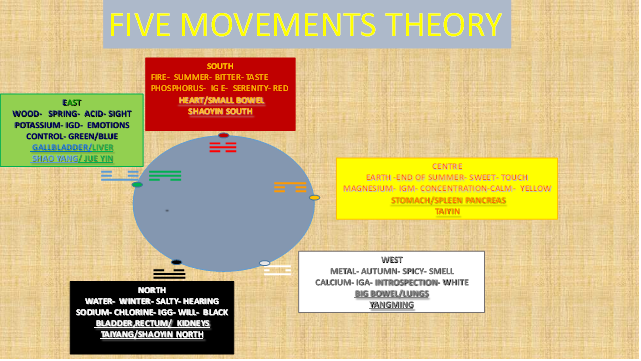 TAB. A FIVE MOVEMENTS THEORY BASIC REFERENCE POINTS
The group is composed by 74 partecipants, all comes from italian IYFTCCA Schools, 35 men and 39 women. Below you can see quantitative distribution of the group for age, gender and practice experience, gender and practice attendance.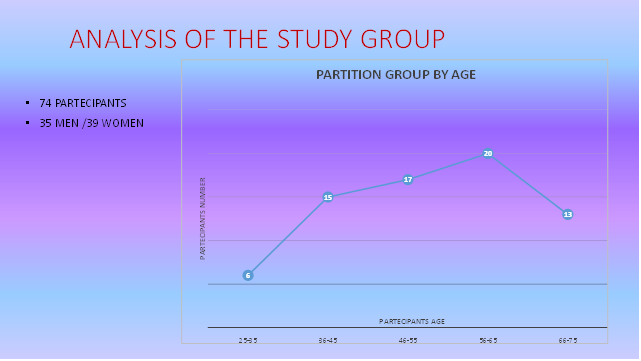 TAB. A1 PARTITION GROUP BY AGE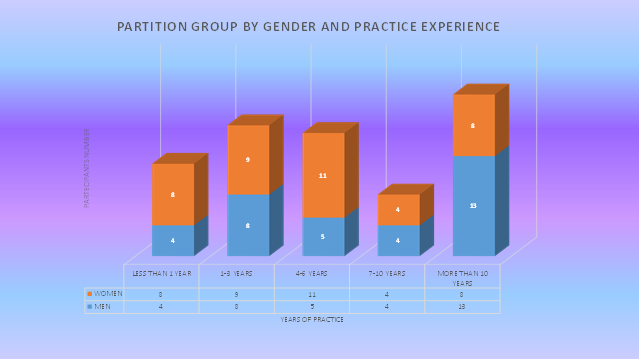 TAB. A2 PARTITION GROUP BY GENDER AND PRACTICE EXPERIENCE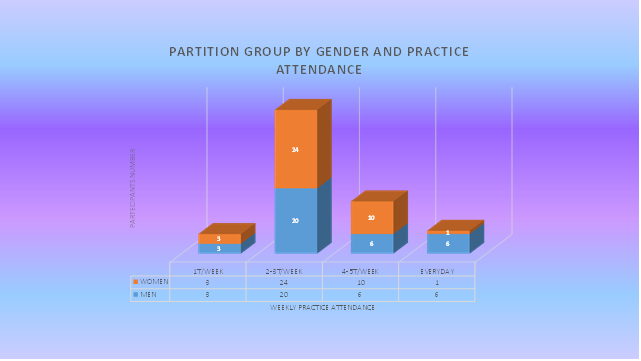 TAB. A3  PARTITION GROUP BY GENDER AND PRACTICE ATTENDANCE
PARAMETERS OF THEORETICAL MODEL  HAVE BEEN CHOSEN FINDING THEM IN OPEN ANSWERS TROUGH THE RECOGNITION OF KEYWORDS MATCHED BY POSITIVE ADJECTIVE AND FROM THE IDENTIFICATION  OF SENTENCES CLEARLY CONCERNING WITH  THEORETICAL MODEL CONSIDERED.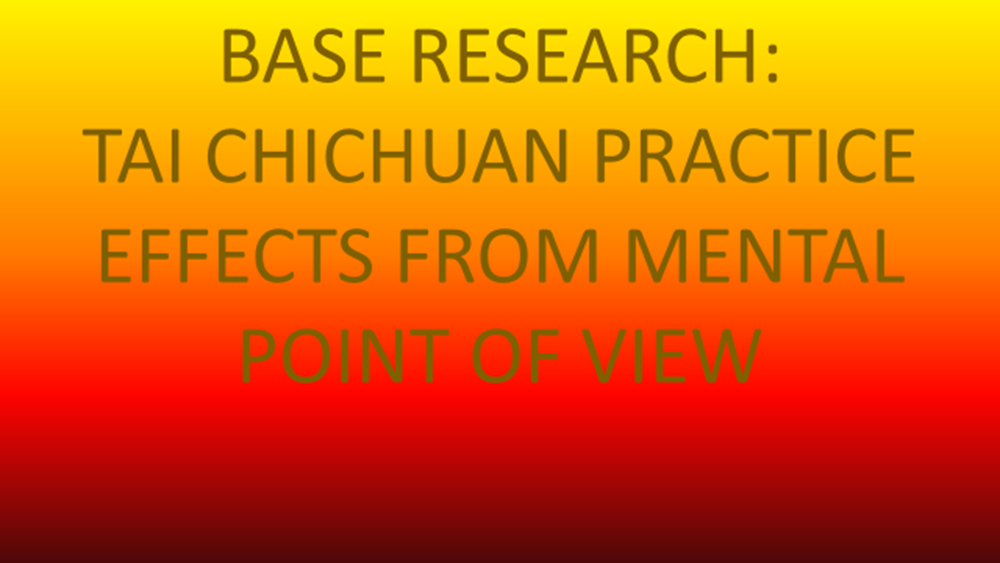 Below you can see parameters on mental aspects extracted from open answers and included in five movements theory structure.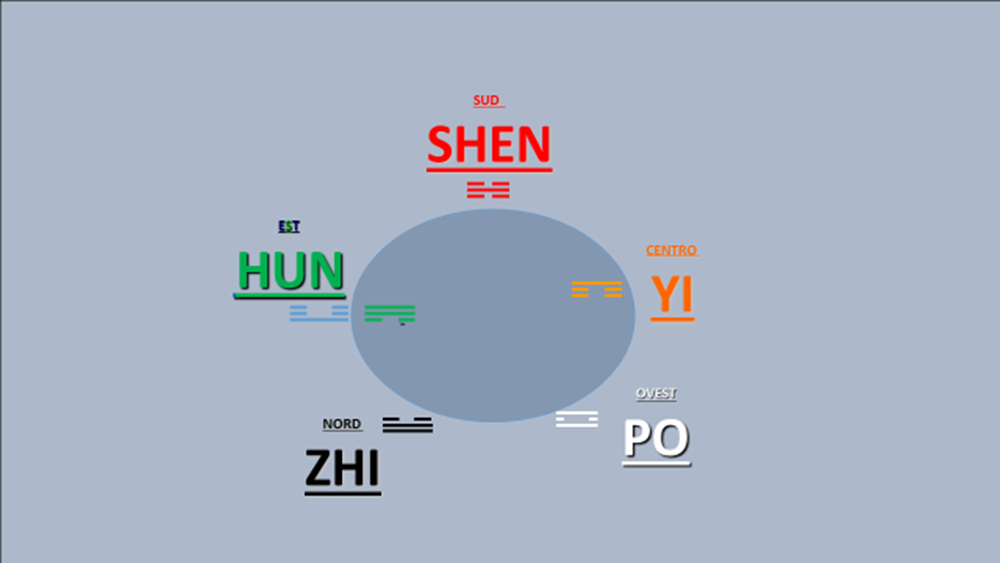 TAB. B1 FIVE SHEN IN FIVE MOVEMENTS THEORY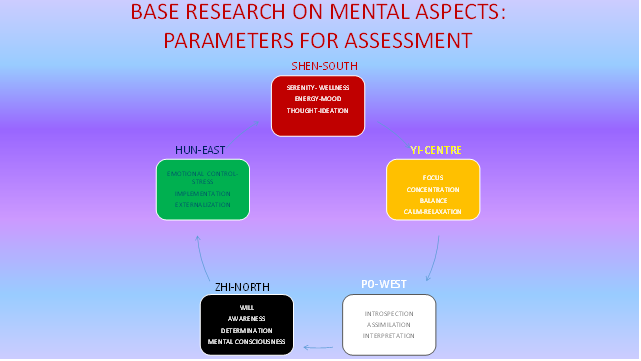 TAB. B2  PARAMETERS  INCLUDED IN FIVE MOVEMENTS THEORY STRUCTURE
Here are percentage and quantitative results of  mental effects of TCC practice in the group under investigation.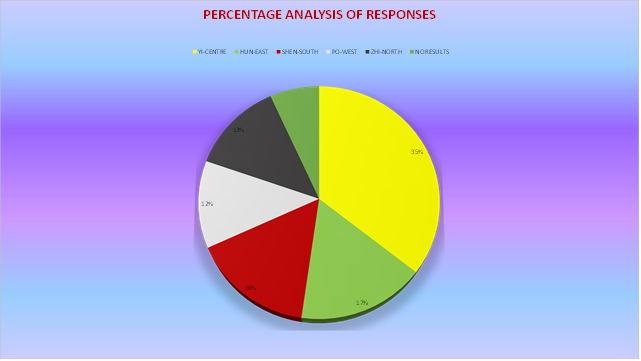 TAB. C1 MENTAL EFFECTS PERCENTAGE RESULTS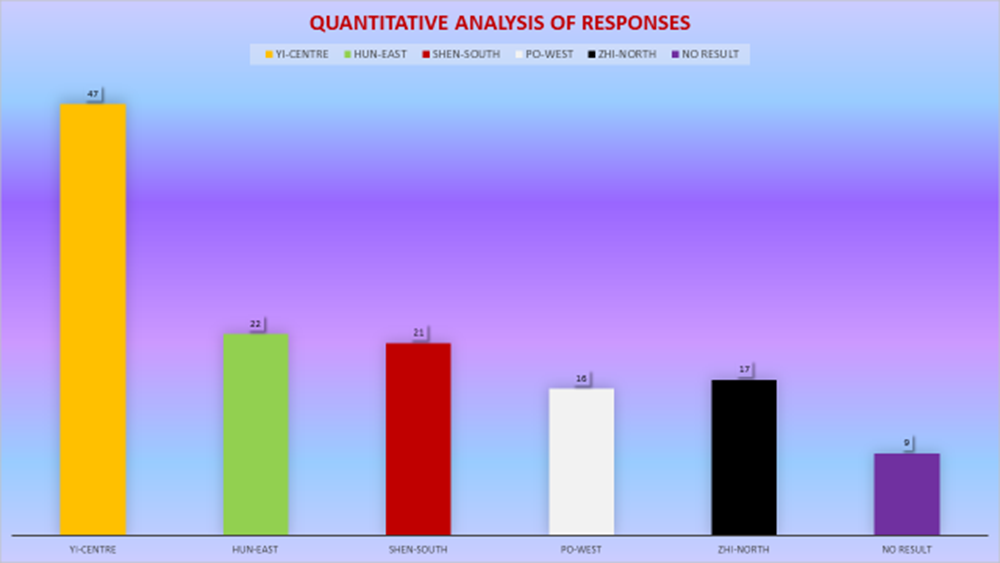 TAB. C2  MENTAL EFFECTS QUANTITATIVE RESULTS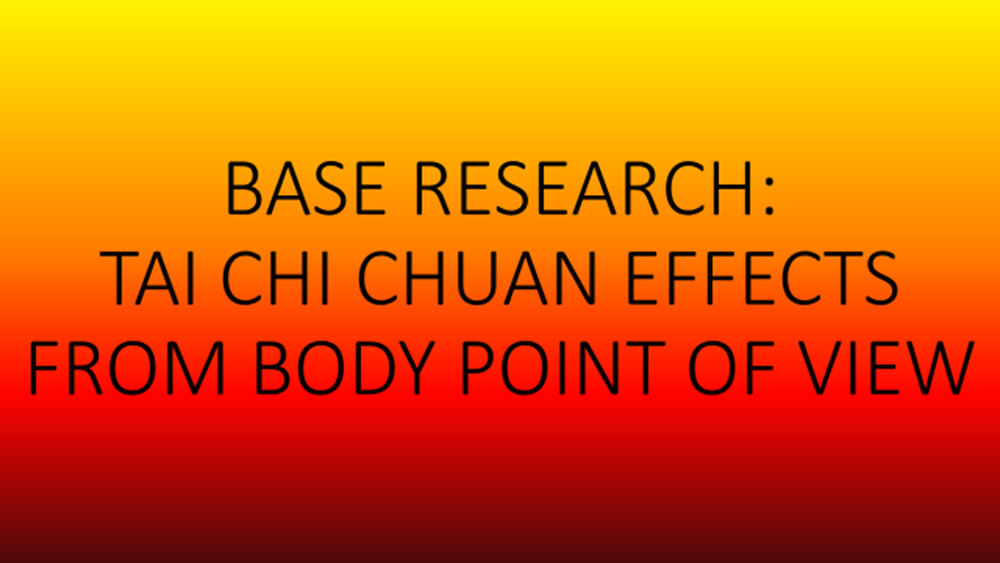 Below you can see parameters on body aspects extracted from open answers and included in five movements theory structure.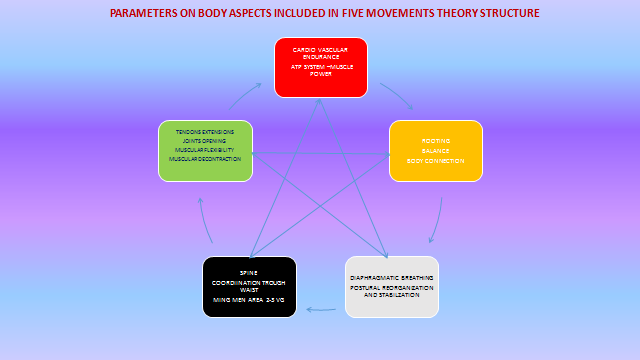 TAB. D1 PARAMETERS ON BODY ASPECTS INCLUDED IN FIVE MOVEMENTS THEORY STRUCTURE
AXIS WEST –EAST: IF THERE IS CORRECT BREATHING AND POSTURE, THERE WILL BE JOINTS OPENING AND MUSCOLAR RELEASING.                                                                                                                                                                                                                       
AXIS EAST- CENTRE: IF THERE IS JOINTS OPENING AND MUSCOLAR RELEASING, THERE WILL BE CONNECTION AND BALANCE OF THE BODY.
AXIS CENTRE-NORTH: IF THERE IS BODY BALANCE AND CONNECTION, THERE WILL BE COORDINATION ABILITY TROUGH  WAIST (MING MEN AREA).
AXIS NORTH-SOUTH: IF THERE IS COORDINATION ABILITY TROUGH WAIST, THERE WILL BE POSSIBILITY TO SHOW AND EXPRESS UNIFIED ENERGY.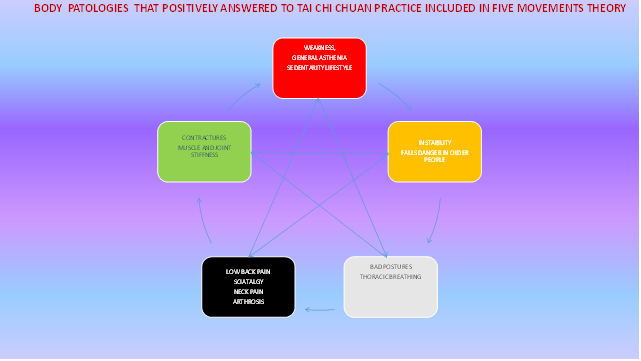 TAB. D2 BODY PATOLOGIES THAT POSITIVELY ANSWERED TO TAI CHI CHUAN PRACTICE INCLUDED  IN FIVE MOVEMENTS THEORY.
Results have been reported and analyzed as separated results and assembled results, according to the  five movements theory.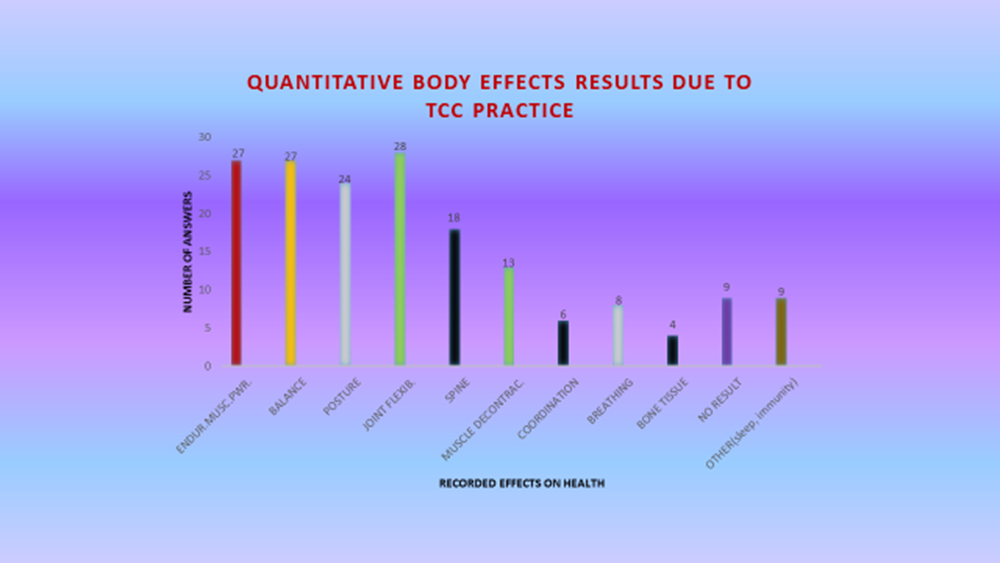 TAB. E1 QUANTITATIVE BODY EFFECTS RESULTS DUE TO TCC PRACTICE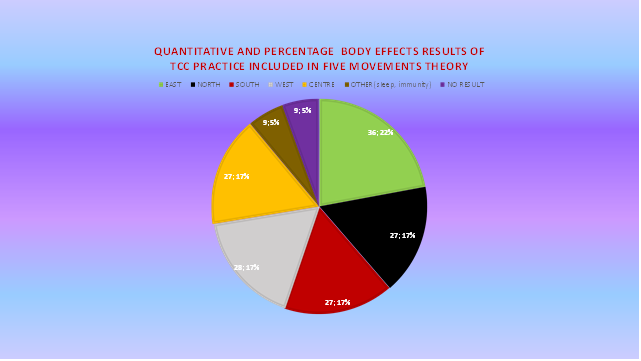 TAB. E2 QUANTITATIVE AND PERCENTAGE BODY EFFECTS RESULTS OF TCC PRACTICE INCLUDED IN FIVE MOVEMENTS THEORY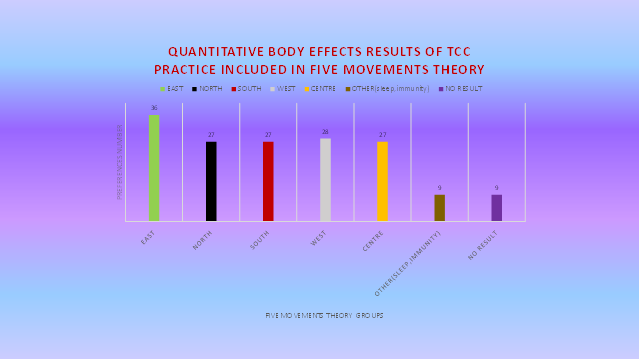 TAB. E3 QUANTITATIVE  BODY EFFECTS  RESULTS OF TCC PRACTICE INCLUDED IN FIVE MOVEMENTS THEORY
CONCLUSIONS
The group is balanced from gender point of view , and is mostly represented by people from 35 to 65 years old.
Despite the experience level, the group showed mostly to have two, three times a week practice attendance, showing that TCC's exercise is mostly practiced during gym lessons and it is not used as  a personal daily practice.
From the mental side of the study, the group showed statistically significantly greater improvements in relaxation and concentration, while from the  body side, has been generally well distributed between general endurance, balance, posture,joints flexibility,and effects on the spine. From the theory of five movements  point of view, mental aspect has been mostly represented from Center group, while body aspect from East group.
The study suggests important points to be considered:
Thanks to balance and stability improvements, TCC could be used as a prevention system for falls in older people, contributing to promote the prevention of the frequent and painful fracture of femoral neck,that can affect future life quality of the older
Prevention and treatment of spine deseases , where TCC could be insert in patients' integrated protocols treatments
Use of TCC as activator of muscular energetic metabolism and cardio respiratory system to improve daily life quality in sedentary patients, and in patients with cardio vascular risk (diabetes, hypertension, dyslipidemia,smoking,obesity)
Development of concentration, calm and focus due to TCC practice, can be used in company workers groups, to improve working efficiency and worker's quality life.
ROBERTO CARCHIO  M.D.
PHONE 3408030103
MAIL:    Questo indirizzo email è protetto dagli spambots. È necessario abilitare JavaScript per vederlo.                              Questo indirizzo email è protetto dagli spambots. È necessario abilitare JavaScript per vederlo.